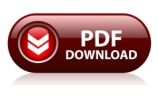 Ambrozy Marián
Assistant Professor, PhD in Systematic philosophy
College of International Management ISM Slovakia in Prešov,
3951/1 Duchnovičovo námestie Sq., Prešov, 080 01, Slovak Republic
EVA HVIZDOVA; CREATIVITY AND INNOVATION IN THE CONTEXT OF TRADITIONAL FOLK CRAFT- A  REVIEW
The monograph of Eva Hvizdová analyzes the specific activities of small businesses. As she rightly states, small enterprises in the Slovak Republic make up the vast majority of all enterprises. In relation to creativity, it places it in an economic context through innovations for which conditio sine qua non. The aim of the monograph is to point out the application of creativity in innovation in marketing-oriented management in traditional folk crafts. We consider this positive, as such activities help to counteract the negative effects of globalization. The work has not only theoretical but also empirical – analytical part, which is based on quantitative and qualitative research.