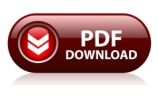 Sabol Jozef
DrSc.(Physics), Professor Assoc.
Department of Crisis Management, Police Academy of the Czech Republic in Prague
Lhotecká 559/7, 143 01 Prague 4, Czech Republic
THE IMPACT OF POTENTIAL EMERGENCIES AND
TERRORISM ON THE POPULATION AND BUSINESS SECTOR WITH PARTICULAR EMPHASIS ON THE USE OF RADIOLOGICAL WEAPONS
Abstract: An overview of natural and anthropogenic emergencies on society as a whole, and specifically concentrating on the persons affected, business communities and other spheres of the economy affected by the terrorism, with special emphasis on radiological attacks, is presented. Special attention is paid to a possible terrorist attack using high activity radioactive sources, commonly known as a dirty bomb or a so-called radioactive dispersion device (RDD). Although this kind of terrorism has not yet been applied, everything suggests that one has to be prepared for such an attack in the near future. Many terrorist groups have already showed their interest in acquiring suitable radiological sources to construct a RDD. This is why such materials should be kept secured and under strict regulatory control to avoid access by unauthorized persons who may steal them and use them for malicious actions. The impact of terrorism in terms of economic losses and costs as well as health consequences on the public is discussed in some detail.
Keywords: emergency, terrorism, dirty bomb, radioactive source, business, economic losses, population.
JEL Classification: O 33