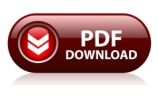 Ambrozy Marián
Assistant Professor, PhD in Systematic philosophy
College of International Management ISM Slovakia in Prešov,
3951/1 Duchnovičovo námestie Sq., Prešov, 080 01, Slovak Republic
KNOWLEDGE SOCIETY FROM THE POINT
OF VIEW OF ŠTEFAN KASSAY
Abstract: The article is devoted to the link of the famous theoretician academician Stefan Kassay to the knowledge society and knowledge economy. Kashshay is one of the authors who write on this topic. First of all, we will start with his pentology. Kassay's contribution to the subject is related to his complex view, which is considered from a comprehensive point of view. He is not an ideologist for the smooth transformation of society. On the contrary, he looks at the whole question quite critically. Kassay focuses on the importance of information in the field of business security, employee activity, the use of knowledge and competencies of employees. Our author believes that the lack of use of acquired competencies often significantly affects the actual use of employees' competencies and their real potential.
Keywords: knowledge society, knowledge economy, education, science
JEL Classification: A14, D80