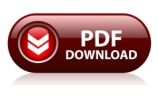 Zub Olena
National Academy of National Guard of Ukraine
61001, Kharkov, Square of Defenders of Ukraine, 3,
Quality of human life as an indicator of the environmental well-being
Abstract: The article deals with problem concerning impact environmental well-being have on the quality of human life. The author analyzes theoretical approaches developed by the Eastern European researchers to this topic, as well as their applicability to the Ukraine's data. We form a regression model describing influence of the factors traditionally used by the official statistics for anthropogenic strain factors of an objective (average life expectancy by region) and subjective (individual happiness feeling) nature. The indicators considered as indexes dealing with the quality of humans' life. According to results of the analysis, the author comes to conclusion that environmental factors have a relatively minor role in the quality of the Ukrainian population's life. It justifies the assumption that in case of traditional living conditions typical for a transformational society, such factors as lifestyle are more significant than the ecological well-being.
Keywords: quality of life, ecological well-being, Ukraine
Bibliography
COSTANZA, R., FISHER, B., ALI, S., BEER, C., BOND, L., BOUMANS, R., DANIGELIS, N. L., DICKINSON, J., ELLIOTT, C., FARLEY, J., GAYER, D. E., GLENN, L. M., HUDSPETH, T. R., MAHONEY, D. F., MCCAHILL, L., MCINTOSH, B., REED, B., RIZVI, A. T., RIZZO, D. M., SIMPATICO, T. & SNAPP, R. 2008. An Integrative Approach to Quality of Life Measurement, Research, and Policy. S.A.P.I.EN.S [Online], Vol.1, P. 17-21.
COX, M. E., JOHNSTONE, R. & ROBINSON, J. 2006. Relationships Between Perceived Coastal Waterway Condition and Social Aspects of Quality of Life. Ecology and Society, Vol. 11, (online).
GALBRAITH, J. K. 1958. The affluent society, Boston,, Houghton Mifflin.
OPINIONS AND VIEWS OF UKRAINIAN PEOPLE: May 2013 (KIIS Omnibus 2013/05): The poll was conducted by Kiev International Institute of Sociology. Available: http://ukraine.survey-archive.com/data#user-research@showResearch=116425.
BAŠTANNIK, М. P., ŽEMERА, N. S., КIPTENKO, E. М. & КОZLENKO, Т. V. 2014. Stan zabruždenia аtmosfernovo povitria nad teritoryu Urrainy. Naukovi praci Ukrainskobo naukovo-dospidnovo gidrometeorologičnovo іnstitutu, s. 70 – 93
GUKALOVA, І. V. 2009. Jakisť žitťja naselenňja Ukrainy: suspiľno-geografična konceptualizacia, Кyiv, Institut geografii NAN Ukrainy.
GUKALOVA, І. V. 2013. Status kategorii "jakisť žitťja naselenňja" v geografii i sučasna ii dynamika u regionach Ukrajiny. Ukrajinskyj geografičnyj žurnal, s. 48-55.
КOVALEVSKA, І. 2013. Statističnyj analiz ta ocinovanňja vlyvu ekologičnovo stanu dovkilľjana zdorovja naselenňja i jakisť žitťja ľjudyny. Visnik Кyivskobo nacionaľnovo universyteta imeni Tarasa Ševčenka. Ekonomika., s. 30-32.
КUDRJACEVA, S. S. 2012. Intergraľnyje оcenki kačestva žizni naselenia. Vestnik Kazanskovo technologičeskovo universiteta, vol. 15, pp. 259-264.
LIGA, М. B. 2010. Мetodiki оcenki каčestva žizni. Vestnik Zabajkalskovo gosudarstvennovo universiteta, pp. 92-99.
LIGA, М. B. 2011. KAČESTVO žizni: genezis idej. Učonyje zapiski Zabajkalskovo gosudarstvennovo universiteta. Seria: Sociologičeskie nauky, pp. 237-244.
ĽUBINEC, О. V. 2010. Stan ta prognoz serednoi očikuvanoj tryvalosti життя naselenňja v Ukraine. Zdorovja nacii., s. 15-23.
МАКSYMENKO N. V., RIZNIK, К. Ju. & АLEKSANDROVA, А. S. 2014 Antropolegčnyj vlyv nа prirodne seredoviše. Ľudina ta dovkilia. Problemy neoekologii., s. 81-85.
МIŤJUGINA, М. М. 2011. Ekologičeskaja bezopasnosť kak osnova obespečenia kačestva žizni naselenia. Vestnik Čuvašskovo universiteta, pp. 449-453.
NAZAROVA, О. Ju. 2012. Seredňja tryvalisť očikuvanovo žitťja pri naroždenni jak indykator dewmografičnovo stanu krainy. Visnyk Charkibskovo nacionaľnovo universytetu imeni V. N. Karasina. Serija : Еonomična , С. 72-76.
Naselenňja Ukrajiny za 2013 rik: Demofaričnyj dovidnyk.,  2014. Kyiv, Deržavna služba statystyky Ukrainy
RATUŠŇJAK, Т. V. & ОDINEC, V. А. 2013.Sučasni pidchody do vymirjuvanňja jakosti žytťja. Naukovyj visnyk Nacionaľnovo universytetu deržavnoi podamkovoi služby Ukrainy (ekonomika, pravo). , c. 43-50.
Rislinovodstvo Ukrainy 2013: Statystyčnyj zbirnik,  2014. Кyiv, Deržavna služba statystyky Ukrainy.
Sapajeva, L. S. 2013. Socialni pokaznyky ta ichňja transformacja na riznych etapach suspiľnovo rozvitku. Visnyk Charkivskovovо nacionaľnovo universytetu imeni V. N. Kаrazina. Sociologični doslidženňja sučasnovo suspiľstva: metodologija, teorija, metody., Vyp. 30, s. 153-157.
ТАLALUŠKINA, Iu. N. 2013. Оpyt ООN v issledovanii каčestva žizni naseleňja. Ekonomičeskij žurnal, vol. 31, pp. 46-53.
ТARASOVA, V. V. 2013. Оcinka vylyvu ekologičnovo stanu dovkilľja nа zdorovja naselenňja. Аgrosvit, pp. 3-6.
ТARASOVA, V. V.. & КОVALEVSKA, І. М. 2012. Faktory vlyvu dovkilľja nа stan zdorovja naselenňja. Visnyk Žytomyrskovo nacionaľnovo agroekologičnovo universytetu, pp. 287-292.
ТROFIMOV, А. М. &MAĽGANOVA, I. G. 2005. Оcenka каčestva žizni naselenia kak forma izučenia sociaľno – geografičeskovoprostranstva. Geografičeskyj vestnik, pp. 36-43.
TROFIMOVA, N. V. 2010. Integraľnajaocenka kačestva žizni naseleňja. Izvestija Tuľskovo hosudarstvennovo universityta. Ekonomičeskije i juridičeskije  nauki., pp. 91-100.
Ukraina v cyfrach 2013: Statystyčnyj zbirnyk,  2014. Кyiv, Deržavna služba statystyky Ukrainy.
UŠAKOV, I. B. 2004. Ekologičeskij risk i kačestvo žizni. Ekologia čeloveka, pp. 7-14.
CHAPOV, V. 2015. Аnaliz integraľnovo pokaznyka jakosti žytťja nasselenňja. Ekonomičnyj analyz, Т. 19 (1), pp. 101-107.
ČEPELEVSKA, L. А. & RUDNYCKYJ, О. P. 2014. Seredňja očikuvana tryvalisť žytťja jak kryterij меdiko-demografičnoi sytuacii v Ukraini. Visnyk sociaľnoi gigieny ta organizacii  ochorony zdorovja Ukrainy, pp. 39-43.
ŠEVELEVA, R. N. 2010. Metodika ocenki  prognozovania kačestva žizni naselenia. Sibirskij  žurnal nauki i technologij, pp. 211-215.