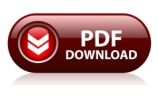 Skrypko Tetyana
Doctor of Economics, Associate Professor,
Professor of the Management and
Goods Assessment Department
Ivan Franko National University of Lviv
1, Universytetska Str, Lviv, 79000, Ukraine
Klymenko Kostiantyn
External PhD student
Ivano-Frankivsk National Technical University of Oil and Gas,
15 Karpatska Str., Ivano-Frankivsk, 76019, Ukraine,
Ratushniak Liubov
University lecturer of Management Department
Admiral Makarov National University of Shipbuilding,
9 prospekt Heroyiv Ukrayiny, Mykolayiv, 54025, Ukrayina,
INVESTMENT STRATEGIES
FOR THE DEVELOPMENT
OF FILLING NETWORK ENTERPRISES
Abstract. Investment strategies for development of the filling network enterprises focus on internal and external investment. Internal investment subordinated to the policy of enterprise development in the corporate system, the purpose of which is to ensure sustainable growth of the enterprise and parent companies. The effectiveness of investment strategies determined by the investments profitability in projects. Attraction of other corporation companies to the project ensures the intra-corporate nature of the redistribution of investment income and expenses. Despite the inclusion of plans for equipment modernization, rebranding, personnel development, corporate culture, improving the quality of service in the investment strategies, maximum capital investments focused on investment projects that form the basis for the development plans implementation of the core business that allow filling network enterprises to create the necessary margin of financial strength.
Key words: management, strategy, investments, infrastructure, filling network
JEL classification: D92, L81, P45