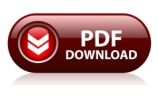 Koval Oles
Adjunct
Taras Shevchenko National University of Kyiv
Volodymyrska St. 60,
Kyiv, 01033, Ukraine
kovaloles@gmail.com
THEORETICAL BASIS OF THE MILITARY EXPENDITURES INFLUENCE ON THE SUBJECTIVE WELL-BEING IN THE GLOBAL MILITARIZATION SPACE CONDITIONS
Abstract. This paper consists of a statement of the problem, three main sections and a conclusion. First, the author will describe the trade-off between military and other state expenditures, which is called "Guns versus Butter." Problematic issues related to citizens' support of public expenditures on the defense sector are highlighted. The public reaction to an increase in military expenditures can be positive in the case of existing or potential armed conflicts, or negative in the case of a rapid overlapping of social welfare expenditures and deterioration of subjective well-being. The second chapter deals with the militarization of global space. Here, the issues of the growth of global military expenditures and their distribution are highlighted using the example of the most militarized countries and countries with the largest index of military power. For comparison, the Global Firepower Index and Global Militarization Index coordinate systems were used. The issue of the impact of military expenditures on economic growth and the need for each country to independently establish priority areas of development is highlighted. The third chapter describes the concept of subjective well-being and the factors that influence it. The dependence of subjective well-being on military expenditures directly depends on public support, existing and potential armed conflicts in which the state is involved. Existing studies have examined this relationship in developed and developing countries. The conclusions indicate promising areas of research, in particular, for Ukraine, which is involved in an active armed conflict.
Key words: "Guns versus Butter", militarization, subjective well-being, military expenditures, GDP
JEL classification: H56, H69, P16