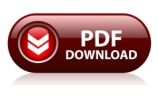 Sowa Bożena
Dr., WSPiA Rzeszowska Szkoła Wyższa
(WSPiA University of Rzeszów,
Department of Management and Economy)
14 Cegielniana Str., Rzeszów, 35-310, Poland
Ślusarczyk Bogusław
Prof. dr hab., Uniwersytet Rzeszowski, Wydział Ekonomii
(University of Rzeszów, Faculty of Economics),
Department of Macroeconomics and
International Relations
2 Ćwiklińskiej Str., Rzeszów, 35-601, Poland
Rzepka Agnieszka
Dr., Politechnika Lubelska, Wydział Zarządzania
(Lublin Univerity of Technology, Faculty of Management,
Department of Economics and Economic Management)
3 Nadbystrzycka Str., Lublin, 20-618, Poland
DIRECTIONS OF THE CHANGES OF FOREIGN DIRECT INVESTMENTS IN POLAND IN THE CONTEXT OF ACCESSION TO THE EUROPEAN UNION. THE ANALYSIS OF SELECTED ASPECTS
Abstract: Foreign direct investments (FDI) are an essential part of the modern international movement of production factors. Relatively large scale of this phenomenon is the evidence of this fact. Although FDI flow to all continents, their volume is very varied. Generally speaking, the biggest amount of FDI was located in highly developed European (Great Britain, Germany, France) and North American countries. A significant part of the investment also went to Asian countries (especially to Japan and China). FDI spared areas were generally weak; that particularly concerned Africa.
An important issue connected with FDI is the consequences which appear in reference to their flow. They may be positive and negative both for the countries investing capital abroad, as well as for the countries to which it flows. To the main benefits, but also to the threats, we can include, in general, the influence of FDI on: balance of payments, employment, markets, factors of production resources, gross national product, infrastructure, technology, competitiveness, state budget and development of the regions.
It should be emphasized, that Polish accession to the EU took place in the period of dynamic influx of private capital in the form of portfolio and direct investments, which was connected with, inter alia, the increase of the level of credibility of this country on the international stage. An important role in the location of FDI was played by transparent and predictable investment conditions which are the result of integration with European Single Market.
In the post-accession period, the inflow of foreign direct investments to Poland had its source in the reinvested profits of the enterprises of direct investing, contracted foreign loans, real estate acquisitions and re-export capital.
The importance of foreign direct investment for the growth of competitiveness of the Polish economy on the national and regional level is particularly important. Foreign capital largely complements the deficiency of capital of Polish economy and promotes the growth of its efficiency and competitiveness. Polish membership in the EU and its integration into the global economy play an important role in attracting foreign direct investment, but also make Poland heavily dependent on the situation on global markets and decisions taken outside the country.
The aim of the following article is the attempt to define the directions of the changes of foreign direct investments in the context of the accession of Poland to the EU and its consequences.
Particular attention was paid to the period between 2004 and 2015 analysing the level and structure of capital, country of its origin and Polish Classification of Activities (PKD) in which this capital was located.
Keywords: Foreign direct investments, capital, region, development, economy.
JEL Classification: F41
Bibliography
INFORMACJA O REALIZACJI USTAWY O SPECJALNYCH STREFACH EKONOMICZNYCH 2015, Ministerstwo Gospodarki, Warszawa 2015, p. 29.
KUZIŃSKA, H., 2013. Proinwestycyjne preferencje podatkowe w polskiej praktyce, Krytyka Prawa, 2013 r., tom 5, nr 1, p. 147.
MIRECKA E., 2012. Międzynarodowe przepływy kapitału [w:] Biznes międzynarodowy pod red. J. Rymarczyka, PWE, Warszawa p. 105-110. ISBN: 978-83-208-2029-4
RZEPKA, A., 2015. The knowledge – based economy, international trade and FDI as the main trends in contemprorary proces of globalization [w:] The case of Poland, International Journal of Arts & Sciences, CD-ROM. ISSN: 1944-6934: 08(03):121-132 (2015), p.121-132.
RZEPKA, A, ŚLUSARCZYK, B., 2016. Correlation and dependence between: Business -Globalisation -Information Society and the Global Society, International Journal of Business and Management Invention ISSN (Online): 2319 – 8028, ISSN (Print): 2319 – 801X. www.ijbmi.org,Volume 5 Issue 1, January 2016, p. 39-45.
SOWA, B., 2003. Działalność instytucji pozarządowych na rzecz rozwoju Podkarpacia [w:] Studia i Prace: Kolegium Zarządzania i Finansów, Szkoła Główna Handlowa, Zeszyt Naukowy Nr 39, Warszawa 2003, p.118-127, ISSN 1234-8872.
SOWA, B., 2003. Programy pomocowe na rzecz rozwoju infrastruktury wiejskiej (na przykładzie Podkarpacia) [w:] Współczesne procesy integracyjne w wymiarze społeczno-ekonomicznym pod red. J. Adamczyka, Politechnika Rzeszowska, Rzeszów, p. 414 – 421, ISBN 8371992653, 9788371992650.
ŚLUSARCZYK, B., HALICKI, M., 2013. Konkurencyjność i innowacyjność a realizacja w tym zakresie projektów w regionie Podkarpackim w latach 2007-2012 [w:] Economy in the conditions of globalization: problems, tendencies, prospects. Materials Digest of the 1st International Scientific and practical Internet- Conference, 25th of February – 1st of March, Dnipropetrovsk – Rzeszow, Dniepropietrowsk, p. 287-21.
STARZYK, K., 2009. Zagraniczna polityka ekonomiczna procesie rynkowej transformacji gospodarki. Przypadek Chin, Wydawnictwo Placet, Warszawa, p. 99-102. ISBN 978-83-7488-151-7.
ZAGRANICZNE INWESTYCJE BEZPOŚREDNIE W POLSCE W 2013 R., Narodowy Bank Polski, Warszawa 2013, p. 3.