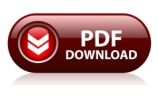 Zhulkanych Nelya
D.Sc. (History), Professor,
Faculty of Historical Science,
Uzhhorod National University
3 Narodna Square, Uzhhorod, 88000, Ukraine
Zhulkanych Alexander
PhD, Professor,
Uzhhorod Institute of Trade and Economics of
Kyiv National University of Trade and Economics
4 Korytnianska Str., Uzhhorod, 88020, Ukraine
EXPERIENCE OF AGRARIAN REFORMS IMPLEMENTATION IN HUNGARY IN THE PERIOD OF 1960-1980's
Abstract: The authors generalize the experience of the development of agrarian relations in Hungary in the period of the 1960-1980's. The peculiarities of functioning of the so-called "Hungarian model" of socialist agrarian management, its efficiency, positive and negative aspects have been characterized. The processes of transformation and privatization, which took place in the Hungarian villages, have been presented.
Keywords: agriculture, development model, agricultural production, reforms.
JEL Classifications: N50
Bibliography
ALMASHI, A.K., 1982. Management of agricultural production in Hungary. In: Economics of agriculture. (Russian). No 11. – pp.11-16.
ALMASHI, A.K., 1983. Economic mechanism of agricultural production in the Hungarian People's Republic. In: Economy of Soviet Ukraine. (Ukrainian). No 7. – pp.13-16.
VARGA, D., 1983. New Directions for the Development of Household and Subsidiary Farms in Hungary. In: International Agricultural Journal. (Russian). No 3. – pp. 11-22.
KOROVKIN, V.P., 1988. Intensification of agriculture in the European CMEA member countries. (Russian). – 286 p.
MARKOV, D.S., 1987. Experience of agro-industrial integration in Hungary. (Russian). – 197 р.
MONICH, Yu.I., 1982. Intensification of the Hungarian economy. (Russian). – 187 p.
PEREDRYI, A.S., 1987. Agro-industrial complex of the CMEA member countries. (Ukrainian). – 235 р.
THE STATE AND PROBLEMS of the development of agriculture in socialist countries. 1989. (Russian). – 223 р.
STATISTICAL YEARBOOK of the CMEA member countries. 1989. (Russian). – 573 p.
HOLAY X., 1986. Socialism and the agrarian question. (Russian). – 285 р.
SHEPA, V.V., 1990. New integrated formation in agriculture. (Russian). – 237 р.
SHMELEV, G.I., 1980. Inter-economic cooperation and agro-industrial integration in European socialist countries. (Russian). – 355 р.
FAZEKAS, В. A., 1976. Movement Movement Movement Production in Hungarians. (Hungarian). – 289 p.
FORESTRY AND FOOD Industry Statistics Pocketbook. 1993 (Hungarian). – 319 p.
NÉMETI, L., 1981. Hungary's food economy in the seventies. 1981 (Hungarian). – 124 p.
SIPOS, A., 1987. Agricultural policy on the path of change. (Hungarian). – 215 р.
SZŰCS, I. A., 1994. Structural rearrangement of the main property and land use system following the mainstream reform of Hungarian agriculture. (Hungarian). – 174 р.