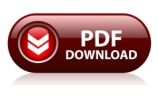 Mykhailo Medvid
Doctor of Economics,
National Academy of the National Guard of Ukraine, Kharkiv,
3 The Defenders of Ukraine Sq., Kharkiv, 61001, Ukraine
Mykola Zvieriev
Kyiv City Business Center of the Kyiv City State Administration,
10 Khreshchatyk Str., Kyiv, 01001, Ukraine
INITIATIVES ON SOCIAL PROTECTION
OF ANTI-TERRORIST OPERATION PARTICIPANTS
AND THE EXPERIENCE EXCHANGE
ON CONDUCTING MILITARY OPERATIONS
Abstract:The article reflects the elements of the SWOT analysis of Ukraine, according to which the population of the country is the strongest component of the state. To ensure the development of Ukraine, its population needs to cope with the main negative impact of the internal and external environment on the state: to form the proper management and replace the existing one; to shift the inter-civilization frontier to the border of Ukraine. The authors of the article provided the characteristics of the labor market segment for the performance of military and combat tasks. The article reflects the migration movement of the population with the developed military competencies. It also suggests some initiatives on the social protection of the anti-terrorist operation participants and the experience exchange on conducting military operations, which prevents the aggravation of migration processes in Ukraine and contribute to the preservation of the human resources with the established military competencies.
Keywords: social protection; population; migration; security; Ukraine; military operations.
JEL Classification: J4, J6
Bibliography
JURICEK J.,1966. American Usage of the Word «Frontier» from Colonial Times to Frederick Jackson Turner, Proceedings of the American Philosophical Society, 100, pp. 110-34.
KOTENKO T.,HOREMYKINA Y.,2018. Social protection of ATO participants and their families in Ukraine: an analytical review and promising measures, Journal of Geography, Politics and Society, 8 (1), pp. 24-40, DOI 10.4467/24512249JG.18.002.8154.
MEDVID M., 2015. Methodology of forming up and development of human resources in combat and everyday service. – Manuscript. Thesis for a doctor degree in Economic sciences, speciality 08.00.07 – demography, labor economics, social economics and politics. – Simon Kuznets Kharkiv National University of Economics, Kharkiv. – 40 P.
MEDVID M., ZVIERIEV M.,2017. Possibilities to provide development of social benefits of military and nuclear security. Perspectives – journal on economic issue, 2, pp. 28-40.