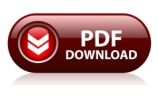 From History
Yosip Yakymovych DANKIV, Myroslav Yaroslavovych OSTAPYUK, Volodymyr Yosypovych DANKIV, Nataliya Ivanivna TSENKLER
THE FINANCIAL AND ECONOMIC SITUATION IN UKRAINE IN THE AUSTRO-HUNGARIAN AND RUSSIAN EMPIRES AT THE END OF THE 18TH CENTURY AND THE BEGINNING OF THE 19TH CENTURY
Abstract    
This paper describes the financial and economic situation of Ukraine, which since the XVIII. until early XIX. century was divided between the two empires – the Austro-Hungarian (Western Ukraine) and Russian (Central, Eastern and Southern Ukraine). Austro-Hungarian and Russian feudal landlords and the owners of large estates, manors and production, determined the structure of production in Ukraine for exporting it abroad and imports. Virtually, they had influence on the entire economy, finance, credit system in the Empire with a state support of both governments.
Keywords: Ukraine, the economy, Austro-Hungarian Empire, Russian Empire, Galicia, accounting, agriculture, industry, trade fairs, finance, trade and monetary relations, capital accumulation, landlords, estate, dominiyi.
Bibliography
ZADOROZHNYJ, V.Ye. 1989. Tovarne vyrobnytstvo i torhivlia na Zakhidno-ukrains'kykh zemliakh (kinets' KhVIII – persha polovyna KhIKh st.). – L'viv: Vyscha shk. Vyd-vo pry L'vivs'komu universyteti, 152 p.
ZADOROZHNYJ, V. – KUNDRAT, Yu. 2009.   Kurs istorii ukrains'koi kul'tury (IKh – pochatok KhKhI st.): Navchal'nyj posibnyk dlia studentiv-ukrainistiv. Uzhhorod: Hrazhda, 432 p. ISBN 978-966-8924-97-2.
LANOVYK B.D., – LAZAROVYCH, M.V. 2002. Ekonomichna istoriia Ukrainy i svitu: Navchal'nyj posibnyk. – Ternopil'.: Zbruch, 256 p. ISBN: 9665281739.
OSTAP'IUK, M.Ya., LUCHKO M.R., DAN'KIV J.Ya. 2009. Istoriia bukhhalters'koho obliku: Navchal'nyj posibnyk. – 2. ed., vypravl., i dopovnene. – K.: Znannia, 278p. ISBN 978-966-346-526-5.
PANCHUK, I. I. 2009. Istoriia Ukrainy ochyma inozemtsiv: Dovidnyk-khrestomatiia. – Ternopil': Mandrivets', 304p. ISBN 966-634-399-7.
POLONS'KA-VASYLENKO, N. 1995. Istoriia Ukrainy: u 2 t. T2. Vid seredyny KhVII stolittia do 1923 roku. – 3-tie vyd. K.: Lybid'. 608p. ISBN – absent.
REVA- RODIONOVA Larysa, 2000. Ukrains'ke tovarystvo «Sil's'kyj hospodar». 1899-1944 r.r. Istoriia. Dosvid. – Ternopil': «Pidruchnyky posibnyky», 368p. ISBN 966-562-413-Х.
STRISHENETS' M.M. 2001. Ekonomichna istoriia Ternopil'schyny. – Ternopil': Aston, . T1. – 309s. ISBN 966-7995-01-1.
STRISHENETS' O.M., 2009. Tovarne vyrobnytstvo i torhivlia v Ukraini (druha polovyna KhVII – kinets' KhVIII st.): Monohrafiia. – Chernivtsi: «Misto, 304p. ISBN 978-966-2951-41-7.
CHAJKOVS'KYJ, V.F. 1997. Ekonomichna istoriia svitu i Ukrainy. Navchal'nyj posibnyk. – Ternopil', Lileia, 184p..