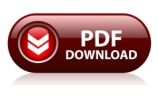 Boryshkevych Iryna
PhD Student,
Department of Management and Business Administration,
Vasyl Stefanyk Precarpathian National University,
57 Shevchenko Str., Ivano-Frankivsk, 76000, Ukraine
THE DEVELOPMENT STRATEGY FORMULATION FOR THE AGRICULTURAL ENTERPRISES
Abstract: The modern business environment is characterized by high dynamism and variability of socio-economic processes. Under such conditions, for the purpose of survival, successful operation and further development, agricultural enterprises are forced to react in a timely manner to existing changes, and to be able to adapt effectively to the new conditions of the external and internal environment. In its turn, in order to respond to the changes as effectively as possible, each company must have a developed strategy for its development, which ultimately ensures the effective achievement of the objectives and the outlined mission. This means that the strategic planning is one of the indispensable tools for the existence of enterprises in the present conditions.
Each agrarian enterprise must formulate its development strategy and then move on to a predetermined visionary vector. However, modern approaches to the development of long-term development of domestic agricultural enterprises are imperfect, which led to the choice of this topic of the research.
Keywords: strategy, development, agricultural enterprise, rating, evaluation.
JEL Classification: А11, D23, M10.
Bibliography
BARABANNYK, L. B., 2010. The concept of corporate social responsibility and its formation in Ukraine. Bulletin of the Dnipropetrovsk State Academy: Economic Sciences, 1, pp. 5-11.
FORUM ABOUT SOCIALLY RESPONSIBLE BUSINESS IN UKRAINE: CORPORATE SOCIAL RESPONSIBILITY: PRINCIPLES OF SYSTEMIC ACTION. KYIV. [viewed 22 June 2017]. Available from: http://www.tnk-bp.com.ua/press/media/2006/12/851
FURSA, M. V., 2012. Development of Corporate Social Responsibility in Ukraine: Governmental Aspect. Effectiveness of public administration, 30, pp. 66-74. Available at: http://nbuv.gov.ua/UJRN/efdu_2012_30_9
FURSA, M. V., 2014. Social responsibility of the enterprise: theoretical and methodological problems of formation. Democratic Governance. [viewed 01 May 2017]. Available from: http://nbuv.gov.ua/UJRN/DeVr_2014_14_2
GALCHAK, H. R., 2011. Social responsibility of business in market conditions. Bulletin of Lviv Polytechnic National University, 698: problems of Economics and Management, pp. 140-146.
KHACHATUROV, R. L., 2007. General theory of legal responsibility. St. Petersburg: Legal Center "Press", 950 p.
KMPG (2017). International Survey of Corporate Social Responsibility Reporting [viewed 18 September 2017]. Available from: https://assets.kpmg.com/content/dam/kpmg/xx/pdf/2017/10/kpmg-survey-of-corporate-responsibility-reporting-2017.pdf
MANUILOV, E. M., 2013. Social responsibility of the person in the legal state. Bulletin of the National University "Yaroslav Mudryi National Law University", 18(4), pp. 3-8.
MOSKALENKO, A. O., 2017. Essences of corporate social responsibility. In: Proceeding of the Economic development of the state and its social stability: materials of the International scientific and practical Internet conference, 2017. Poltava: Pusan A. F., pp. 78-80.
PETRASHKO, L. P., 2011. Corporate Social Responsibility in Ukrainian Business Practice. International economic policy, 6 (14), pp. 115-141. [viewed 04 September 2017]. Available from: http://iepjournal.com/journals/14-15/2011_6_Petrashko.pdf
PLAKHOTNY, A. F., 1981. Problems of social responsibility. Kyiv: High school, 191 p.
SAVCHENKO, I. G., 2007. Institutional responsibility of public authorities in terms of building a social state in Ukraine. National Academy of Public Administration attached to the office of The President of Ukraine Kharkiv Regional Institute of Public Administration. Kharkiv, p. 9.
SHABUROV, A. V., 1986. Social responsibility of the person and criminal law. In: Proceeding of the Issues of improving criminal law at the present stage, 1986. Sverdlovsk, pp. 68-76.
ZINCHENKO, A. G., SAPRUKINA, M. A., 2010. Corporate Social Responsibility: Status and Prospects for Development. Кyiv: Dyed sheet, 56 p.