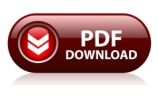 Marián Ambrozy
Assistant Professor, PhD in Systematic philosophy,
College of International Management ISM Slovakia in Prešov,
Duchnovičovo námestie Sq.3951/1,
Prešov 080 01, Slovak Republic
Tatiana Lendyak
PhD. Candidate
Institute of International Relations
Taras Shevchenko National University of Kyiv
Illienka 36/1 Melnikova str., Kyiv, 02156, Ukraine
.
ROZSYPAL´S REFORM AS AN ATTEMPT AT ECONOMIC CHANGE IN CZECHOSLOVAKIA
Abstract: The economic crisis culminated in 1953 when the regime was established. Personnel changes or partial changes to the plans could not save the permanently sick state economy. Healing was possible through radical reforms. The first economic reform came to Kurt Rozsypal. Although it did not mean questioning the dire economy in Czechoslovakia, it was an intervention in the form of a change in its form. Its essence consisted in the introduction of production and economic units, the change in wage policy and the tangible responsibility of enterprises. The concept had some elements of the market economy. As Czechoslovakia was in a bad economic situation, the reform itself could not immediately create an opposite situation in terms of economic boom. Conservative politicians understand this in the sense that reform is the cause of a bad economic situation. Therefore, the reform of r. 1961 revoked, but the reform process began again for four years.
Key words: Rozsypal´s reform, production – economic units, economic history
JEL Classification: N0, N4
Bibliography
BENEŠOVÁ, K.,2014. Výkonnost železniční dopravy v Československu. Brno: MU, 86 p.
BOUDOVÁ, J.,2008. Transformace české ekonomiky po roce 1990. Brno: MU, 88 p.
FUKA, O.,2006. Reformy v československé ekonomice 60. let 20. století. Praha: VŠE, 72 p.
HOLMAN, R.,2005. Dějiny ekonomického myšlení. Praha: C. H. Beck, 539 s.
HRDLIČKOVÁ, Z.,2011. Prínos Čestmíra Kožešníka čskému ekonomickému myšlení (v kontexte diskuse o plánu trhu). Brno: MU, 180 p.
HRUŠKA, J.,2010. Změna struktury zahraničního obchodu v zemích Visegrádské štvorky. Praha: KU, 62 p.
KAPLAN, K.,2000. Kořeny československé reformy 1968. Praha: Doplnek, 323 p.
KODET, Z.,1962: Hmotná zainteresovanost v průmyslu. Praha : SNTL
KRÁLIK, O.,2007. K problematice výuky ekonomie a společenských věd na pedagogických fakultách. In: Absolvent základní školy, Brno: Centrum pedagogického výskumu PdF MU, pp. 245 – 264
LONDÁK, M., SIKORA, S.,2009. Rok 1968 a jeho miesto v našich dejinách. Bratislava: Veda, 576 p.
MERENDA, T.,2011. Debata o socialismus v komparaci s fungováním ekonomiky ČSSR. Brno: MU, 78 p.
MLČOCHOVÁ, M.,2012. Vliv politického systému na výkonnost podniku (srovnávací studie). Brno: MU, 62 p.
MYANT, M.,1989. The Czechoslovak Economy 1948-1988. The battle for economic reform. Cambridge and New York: Cambridge University Press, 336 p.
ROZSYPAL, K.,1982. Vývoj systému plánovitého řízení národního hospodářství v Československu v letech 1945-1970. Praha: ČSAV, 180 p.
SLANÝ, A., and col.,2003. Makroekonomická analýza a hospodářská politika. Praha: C. H. Beck, 375 p.
ŠULC, Z.,1996. Stručné dějiny ekonomických reforem v Československu (České republice) 1945 – 1995. Praha: Národohospodářský ústav Josefa Hlávky, 118 p.
TOJČÍKOVÁ, E.,2012. Komparace české a polské reformy socialismu. Brno: MU, 88 p.
TOMSOVÁ, J.,2014. "Zdomácnění" vědecko-technické revoluce v Československu: inovace v české kuchyni a výživě 50. a 60. let 20. století. Praha: KU, 153 p.
URBÁŠEK, P.,2012. Věda a vysokoškolský vzdelávací systém ve vztahu k proměnám hospodářského mechanismu v Československu (České republice) od roku 1945 do současnosti, In: Acta Universitatis Carolinae Historia Universitatis Carolinae Pragensis 52 (1), pp. 25 – 38